Pickwick
Jewellers & Pawnbrokers
Luxury Loans

Fine Art & Antiques
Raise the finance you need, without having to part with your items. Pickwick Jewellers and Pawnbrokers offers competitive loans against fine art, collectables and antiques.
Once approved
your loan
is
instant
From renaissance to contemporary works
Pickwick Jewellers and Pawnbrokers will consider all works from any period. Our contact with highly knowledgeable and experienced specialists means we can handle each valuation with absolute confidence and our pawnbroking loan service transactions are conducted with the utmost discretion and confidentiality.

When organising a free valuation of your fine art and antiques, our experts look at current market trends, in addition to the following factors - artist, current popularity, date, condition, rarity, composition, signature and provenance. Specialist valuers look at worldwide prices realised, supplied by providers such as Artnet. For antiques we refer to experienced dealers with specific knowledge in the item type. Our aim at all times, is to give accurate and sound valuations so the required loan value may be fully achieved.
Please note:
we will only lend on artwork / collectibles (as applies) where the loan value exceeds £2,000
Make an online enquiry - get an estimate
Whether you are looking to raise a pawnbroking cash loan or sell an item, complete our online enqury form and we'll be able to provide you with a estimate to the amount we can lend to you or purchase your item for.
Enquire now!
Borrowing from Pickwick Jewellers and Pawnbrokers
is clear and straightforward
| | |
| --- | --- |
| 1 | Leave an item of value with us as security and agree your loan amount |
| 2 | Sign your loan agreement |
| 3 | Receive your cash or have the funds wired directly to your bank account (available within 2 hours) |
| 4 | Repay anytime you want within 7 months and collect your goods |
Identification Requirements
To help protect our customers and guard against theft and fraud we need to establish and verify your identity and address.
Read More
What will the loan cost me?
We offer 7 month cash loans secured against items of value. Please note you can redeem your item at any time from day 1 to month 7. Take a look below at our Representative Example. Sums from £2,000 to £50,000 available.
Representative Example
Amount of credit
Period
Total amount payable

Monthly Interest Rate
£2,000
7 months
£3,188.60
8.49% (fixed)
Representative 122.4% APR (fixed)
Our loans tend to be fairly small sums for short periods of time - though we can make loans up to £50,000 and you have a full 7-months term. You can repay your loan at any time during the term - the shorter time you have the loan the cheaper it is for you. For example, if you borrow £100 for 5 weeks at 10% monthly interest you will repay just £115.02 APR 148.3% (fixed).
Other Example £2,500
Amount of credit
Period
Total amount payable
Monthly Interest Rate
£2,500
5 weeks
£2,742.19
APR 82.4% (fixed)
6% (fixed)
£2,500
15 weeks
£3,078.19
APR 82.4% (fixed)
6% (fixed)
Our monthly interest charges
| | | |
| --- | --- | --- |
| Loan Value | Interest charge (simple monthly fixed) | APR% (fixed) |
| £1 - £499 | 10.00% | 149.3 |
| £500 - £1,999 | 8.49% | 122.4 |
| £2,000 – £4,999 | 6.00% | 82.4 |
| £5,000 - £9,999 | 5.00% | 67.2 |
| £10,000 and upwards | 4.00% | 52.6 |
Key facts
| | |
| --- | --- |
| 1 | Loans from £2,000 to £50,000 |
| 2 | You only pay for the number of days you have the loan |
| 3 | All loans available for up to 7 months |
| 4 | All loans are renewable (but we would encourage you to repay at least 10% of your loan at the same time where you are able to) |
| 5 | Property never becomes Pickwick Jewellers and Pawnbrokers - if you choose not to repay, when the property is sold, you get any surplus on the sale |
Early Repayment
Please note however, early redemption will trigger your repayment amount being calculated by Early Settlement Regulations 2004.
Read More
Early Repayment
You have the right to repay what you owe under this agreement early, either in full or in part. To do so you must give notice to the pawnbroker, orally or in writing, to the contact details given above and make the payment within 28 days of the notice or on or before any later date specified in the notice. The loan is for the period set out above but it can be repaid early in whole or part in which case the amount repayable (for early repayment in full) or the amount outstanding (for early repayment in part) will be calculated in accordance with any rebate due under the Consumer Credit (Early Settlement) Regulations 2004.

However, if the amount you repay early, in whole or in part, exceeds £8,000 in a single payment or a number of payments over a 12 month period, the pawnbroker may be entitled to compensation under section 95A of the Consumer Credit Act 1974 equal to the costs incurred provided that these are fair, objectively justified and do not exceed the total amount of interest you would have paid under the agreement from the date you make the payment to the date fixed under the agreement for discharge of the indebtedness.
×
Have a question?
Have a question about pawnbroking? Click here to read answers to those most commonly asked
Note:
You must be 18 years of age to take out a pawnbroking loan
Come in and try us
- whether you want to buy, sell or borrow, Pickwick Jewellers and Pawnbrokers is at your service!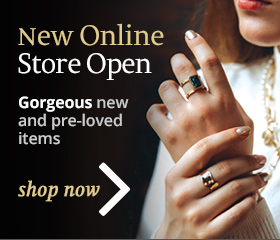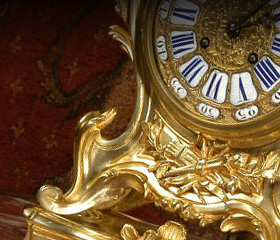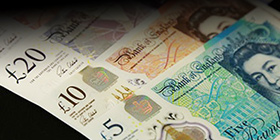 Our Services
I.D. Requirements
1
Recent proof of your address (such as a utility bill, bank statement, Government issued letter etc.) and a bank card, or current photographic ID such as Passport, Driving Licence, Freedom Pass etc. Where possible please provide both proof of address and photographic ID.
2
Please bring orginals (as photocopies cannot be accepted)
Instore Security Booth
To ensure that your transaction is dealt with total discretion and confidentiality Pickwick Pawnbrokers have secure privacy booths.
Common Questions
Instant cash loans
secured against jewellery, watches and other items of value from £5 to £50,000 available for up to 7 months.