Pickwick
Jewellers & Pawnbrokers
Privacy

Policy
This explains how and why we acquire and use your personal information in accordance with Regulation (EU) 2016/679, the General Data Protection Regulation (GDPR).
We may collect information about you:
as part of your transaction with us and for the purposes of managing that transaction, from you, and/or from public records and from third parties but only with your consent, this may include your name, address, date of birth and contact details and we will retain your agreement history.
We use your information to:
communicate with you by telephone, email, SMS, or post, using only the contact details you have provided, accurately manage your account and prevent crime (we may share information with law enforcement agencies or regulatory bodies where we are required to do so by law).
We use the above data for these purposes:
to fulfil our legitimate interest with you and where otherwise required, to comply with our legal and regulatory obligations.
If you do not provide us with your personal information, regretfully, we will not be able to transact with you as this forms part of the information required and by providing us with your personal information you automatically consent to this privacy policy notice whether you have informed us you have read it or not.
We store your information:
within the European Economic Area (EEA) only and only with third parties, such as IT providers and auditors or similar and we keep your information for as long as it is needed to manage your account and for a maximum of seven years unless a different period is required by law.
You have the right to:
access the information we hold about you, ask us to make any changes to your information to make sure it is accurate and up to date, ask us to stop or limit our use of, or to delete your information (we are not obliged to do this in relation to information we need as part of our contractual relationship), receive your information in a format that suits you provided (such as word/excel etc.) and transfer your information from us to a third party.
Enhanced due diligence:
for enhanced due diligence we may wish to collect additional information for Anti-Money Laundering reasons as part of our enhanced Due Diligence and HMR&C obligations – this is at the absolute discretion of the company and is used to run additional checks with third parties such as Creditsafe who provide identity verification and anti-money laundering search services and to provide you with our services where transaction limits or enhanced due diligence is required, prevent fraud and money laundering.
These checks do not affect your credit rating and will not form part of your credit history.
Additional information we may collect about you:
Address details for the past 3 years, length of time at addresses and from third parties including Creditsafe who provide identity verification and anti-money laundering search services, for example; sanctions list reports, politically exposed persons reports and electoral roll information to verify address.
We may share your information with:
Law enforcement agencies or regulatory bodies where we are required to do so by law or for the prevention or detection of crime, certain third parties including Creditsafe as part of our enhanced due diligence process, HMRC and as part of any audits into our compliance with anti-money laundering legislation and third parties where we are required to do so in order to comply with our legal obligations or the requirements of a regulatory authority. For more information on CreditSafe and, if we contact them, how they use your information: Website:
https://www.creditsafe.com/gb/en.html
Sales and support: 02920 886 500 Address: Bryn House, Caerphilly Business Park, Van Road, Caerphilly, CF83 3GR
Data Collection via Cookies
Pickwick Jewellers and Pawnbrokers may also collect personally identifying information using cookies. Sometimes cookies are required as part of this site's operation. We will not collect personal data about you using cookies outside of this purpose.
If you prefer not to allow the use of cookies, you can change the configuration of your browser to either warn you when you receive a cookie, or to automatically reject them. You may find, however, that disabling cookies means certain areas of the site do not function correctly.

See allaboutcookies.org or www.youronlinechoices.eu to learn more about cookies.
Contact
If you have a question, want to exercise your rights, or make a complaint, please contact our Data Protection Lead:

Nathan Finch
Pickwick Jewellers and Pawnbrokers
14 High Street
Dartford Kent DA1 1BY

Email - info@pickwickpawnbrokers.co.uk
Tel - 01322 277 276

You also have the right to complain to the Information Commissioner's Office at Wycliffe House, Water Lane, Wilmslow, Cheshire, SK9 5AF www.ico.org.uk.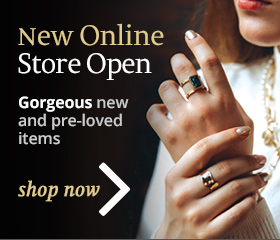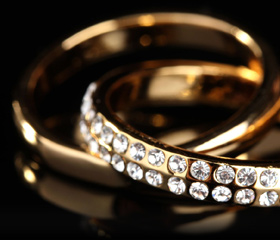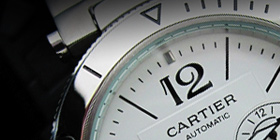 Our Services