Pickwick
Jewellers & Pawnbrokers
Managing

Your Money
In need of a loan? Were we able to help you?
If we didn't, read on……….
At Pickwick Jewellers and Pawnbrokers we strive to help every customer that we can – but regretfully, sometimes it just doesn't work out.

Quite often this is simply because the customer wanting a loan doesn't have any security for us to lend against and because we don't believe unsecured loans such as payday loans, offer fair value, we won't get involved in them. We are very happy and comfortable with our pawnbroking loans as we believe this is a fair service that offers us a reasonable profit to be able to keep our company running to help you, but also, does not charge you a unreasonable amount of interest. But some of the unsecured loans that other lenders offer are very expensive and we think do not always help the customer, but sometimes makes things worse – a game Pickwick Jewellers and Pawnbrokers won't play.

So, what happens if we can't help you? Well, if things are really tough for you, there are other people that may be able to help and Pickwick has put these in short-form below in the hope it may assist you in understanding what your other options are.
Make
the most
of your money -
take control.
Government Loans
The government provide budget loans which qualifying people can apply for at their local Jobcentre. You can apply for a loan if you've been getting income related benefits for at least 26 weeks. The smallest amount you can borrow is £100.00, they are interest free and normally have to be repaid within 104 weeks.

These loans can be used if you are having severe problems with, rent, buying essential furniture/household goods, clothing, removal costs, improving, maintaining or securing your home and maternity or funeral expenses. Sometimes, they can even give you a loan for repaying hire purchases or other debts you took out to pay any of the above.
Money Advice Service
MAS is a free unbiased and independent offshoot of the Consumer Financial Education Body that gives free clear advice on all aspects of everyday finance and managing your money. Money advice is available online, over the phone (Tel. 0300 500 5000) and by web-chat, in printed guides, and face-to-face through a UK-wide network of Money Advisers. Their 'Ask Ma' campaign is letting millions of people know about the new free service. It also has in-depth guides about where to go and what help you can get from the government if you lose your job, are having a baby, retiring, getting a divorce, suffering bereavement etc. and are struggling financially.
Citizens Advice
Citizens Advice offer a range of help to consumers and have a very in-depth website with various factsheets on all kinds of financial and consumer issues and they also have branches in most towns, so face-to-face meetings can be organised. They are expert in helping people resolve their money and housing problems and offer great practical advice.
Credit Unions
Some credit unions' loans are really great value and can cost you no more than 1% a month on the reducing balance of the loan. Many credit unions charge less, some may charge more, but by law this cannot be more than 2% a month on the reducing balance. They are an affordable unsecured loan option for people who need to borrow money and are much cheaper than, say, a payday or instalment loan from a commercial lender.
Advice UK
Advice UK is a registered charity supporting the UK's largest network of independent advice services. The charity operates as a co-ordination and support network for organisations providing independent social welfare law advise. There are currently over 700 members and Advice UK provides services to a further 500 organisations and individuals. Their debt advice also includes specialist advice for minority communities and people with disabilities. You can call their helpline on 0300 777 0107.
National Debtline
National Debtline is a debt advice charity run by the Money Advice Trust and are a free and confidential debt service for people in England, Wales and Scotland. They have helped millions of people deal with their debts and their team of expert debt advisors care about improving your situation and will help you take control of your debts. On their site you will find all you need to get started on your debt free journey. There are guides, fact sheets, budgeting tools and sample letters to help you write to your creditors. You can also get debt advice by using their web chat service, emailing or calling their helpline on 0808 808 4000.
Foodbanks
Foodbanks are becoming more and more common and will often help families in serious need. Distributions are held weekly or fortnightly and especially help people on particularly low income (less than £30 a week). The food supplied is totally free of charge and is usually the real essentials that people need to function properly – essential foodstuff's such as bread, eggs, milk, pasta, rice, potatoes etc. are provided, but for children they will also provide much welcome treats such as biscuits. The organisations that fund and volunteer the foodbanks also provide a huge amount of help for the homeless. To find your nearest foodbank, click on the link below.
Please note
If you are constantly facing severe financial difficulty, we strongly recommend you seek professional advice from an expert source such as the money advice service (listed above) or a qualified debt counsellor.
The definition of being in "severe financial difficulty" may vary from person to person, but in essence, if you are always (and certainly long-term), spending more than you earn, you may need proper planned expert help.
Financial professionals can assist in many ways including structuring alternate repayment options of existing debt, setting up debt consolidation plans or negotiating with people you owe money to for longer time to pay, or lower charges to help you get back on your financial feet.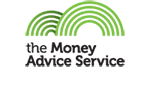 Keep track of your income and spending

Keeping track of your income and spending can sometimes be tricky. To help our customers get on top of their finances, we have provided the following tools from the Money Advice Service.
Money Advice Service health check
Don't know where you stand with money?
Take the free Money Health Check – you'll find out which areas to focus on and practical ways to improve your situation.
Budget planner
Where does your money go each month? Work it out now with our list of items that will remind you of all your expenses.

Get Started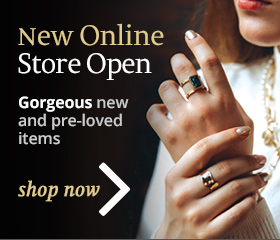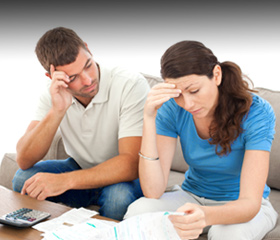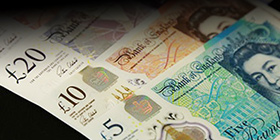 Our Services