Pickwick
Jewellers & Pawnbrokers
Common

Questions
At Pickwick Jewellers and Pawnbrokers we want to make applying for a pawnbroking loan as simple as possible.
Sure you'll have questions on how it all works and what you need to have to be eligible, so to help with that we've put together the most commonly asked questions.
What is a Pawnbroking loan?
A secured loan in which the amount you can borrow is determined by the value of your item. You leave us an item of value and receive a cash loan.
How much can I borrow?
You can borrow from as little as £5 up to £50,000! The amount we lend you will be determined by the value of your goods! When we value your goods and offer you a loan sum (usually up to 75% of the value), you can take the full sum, or if you prefer a lower amount – you can take just as much as you need, or feel comfortable being able to pay back.
How long do I have to repay?
At Pickwick Jewellers and Pawnbrokers you have up to 7-months to repay your loan.
How much do I pay back?
The amount you pay back depends on how much you borrowed. Our staff will be happy to print you out an example for the exact amount you are looking to borrow. Unlike many other pawnbrokers, we give you a handy daily schedule that shows precisely what the repayment amount is on a day-by-day basis – so you always know exactly how much, to the penny, the loan is costing you!
Instant
cash loans
against your
items of value.
Can I make part payments?
Yes! If you take out a loan with Pickwick Jewellers and Pawnbrokers, we encourage you to make part payments against your loan - you can do this in-store, or for part-payments up to £250.00, by telephone. This will not only reduce the amount you owe, but will reduce the overall cost to you by reducing the amount of interest you will ultimately pay. You can of course make an early redemption of the whole contract at any time.

If you pawn more than one item on a single loan agreement you will not be able to redeem them separately, so please also note that if you wish to place more than one item on a single pawn contract, you do need to take into account that any part payments you make are taken against the debt as a whole and not a particular single item within the contract. We advise that you consider this carefully when pawning more than one item and if you wish, we will always be happy to pawn individual items on individual tickets if it helps you. Our staff will be happy to assist you in this regard and as ever, if you have any questions at all about your transaction, please do ask us at the time, or anytime.
Will my items be safe?
Your items are stored securely in our safe for the duration of your contract. They do not leave the safe until you arrive to collect them. We take care of your valuables as if they were our own!
When do I get my goods back?
You collect your goods back on the day you pay us the amount you borrowed plus a daily amount of interest.
What items can I pawn?
We lend against anything with value:
Jewellery
Gold
Silver
Diamonds
Watches
Designer Goods
Art
Antiques
....And more!! - We will consider a loan on any goods - just call to discuss.
What if I can't afford to get my items back? Will it affect my credit rating?
We always prefer you to repay and collect your items, so we offer you a choice to renew your loan if you are struggling to meet the full payment, or simply choose not to redeem the agreement for other reasons. 'Renew' means if you pay the interest owed your loan will start afresh and you can have another 7-months to repay, but we will always advise you, and indeed recommend, that if at all possible, you make a partial repayment at the time of renewal.

Whilst this option is up to you, we do suggest at least 10% is repaid from the loan at the time of renewing, as this way it makes the loan even more affordable, as it is reducing. To part repay any capital is always going to make things easier for you when it comes to redeeming your goods and of course, you also have the ability to make part payments throughout the loan period which again, is advantageous to overall affordability and not losing your goods.
Note:
You must be 18 years of age to take out a pawnbroking loan
Come in and try us
- whether you want to buy, sell or borrow, Pickwick Jewellers and Pawnbrokers is at your service!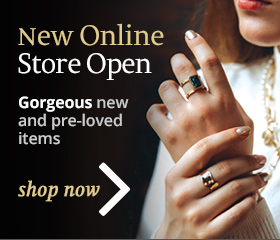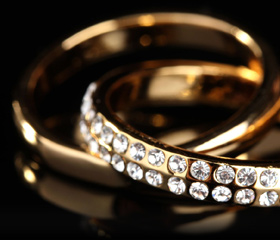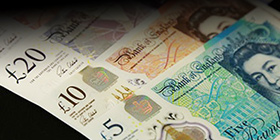 Our Services
I.D. Requirements
1
Recent proof of your address (such as a utility bill, driving licence, bank statement or medical card, etc.)
2
Please bring orginals (as photocopies cannot be accepted)
Instore Security Booth
To ensure that your transaction is dealt with total discretion and confidentiality Pickwick Pawnbrokers have secure privacy booths.
Instant cash loans
secured against jewellery, watches and other items of value from £5 to £50,000 available for up to 7 months.